Be an Agent of Change with Us
Support our research efforts to investigate the barriers preventing standardization and effective delivery of care.

Build a Community of Practice

To diagnose and treat at scale, physicians need knowledge at the point of care. Help us build capacity through collaboration.
You can support our programs using our Secure Form to make a one-time donation or become a sustaining donor. Debit cards, Visa, MasterCard, Discover, and American Express are accepted. Including the processing cost in your gift will ensure that your donation goes to the Foundation in its entirety. Should you choose to donate in someone else's name, we kindly ask that you include the individual's mailing address along with your contact information to enable us to personally thank the honoree or his/her family.
We also accept donations by mail. Please make checks or money orders payable to:
Primary Aldosteronism Foundation
3533 E Ahwatukee CT
Phoenix, AZ 85044-3418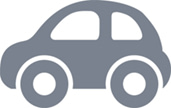 Donate your car to us, and receive a tax deduction. You can reach our partner 7 days a week, online or at 800-500-RIDE.
Run in a race and ask others to support you. Host a garage sale or a game night using our merchandise. Sky's the limit!

Employers often match gifts when you volunteer time with a nonprofit. Some even double or triple donation amounts.

Impact change for generations to come, and include us in your estate plans to help us achieve long-term programs.
The Primary Aldosteronism Foundation is a non-profit organization incorporated in the US State of Arizona. We are registered with the IRS as a 501(c)(3) public charity. Your donation will be tax deductible in the US. Our Annual Report will give you an overview of our current financing and operations. Our donation policy can be found in our Terms of Use.