Founders and Governing Board
All current members of the board of directors are patients with primary aldosteronism. Their patient journey can be found in Patient Stories.
Marianne Leenaerts
Marianne has over 25 years of experience in knowledge management and translation. During her career with the United Nations, she developed knowledge products and communities of practice in the areas of healthcare, social protection and public policy to facilitate information dissemination to internal and external partners and stakeholders.
Since leaving the United Nations in 2010, Marianne has provided research and management consulting services to various healthcare organizations to assist them with information technology, performance assessment, strategic planning, business modeling, and policy development.
Marianne holds a PhD in Health Information Science from the University of Victoria, British Columbia; a Degree of Specialist in Health Policy from the George Washington University; and a Master's in Health Administration from the Catholic University of Louvain, Belgium.
Mike McGowan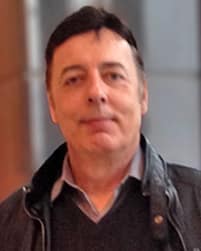 Mike is a technologist and entrepreneur who has also had a lifelong interest in improving healthcare through education, science, and technology. During his 20-year career at Intel, he was product manager for the world's first 32-bit microprocessors and helped make Intel one of the world's most recognizable brands. After spinning off a company from Intel, Mike went on to lead several startups in fields as diverse as online development, nonvolatile memories, high speed encryption, electronic discovery, and smart energy. He holds multiple patents.
Mike did his undergraduate work in biology, psychology, and electrical engineering at Rensselaer Polytechnic Institute in Troy, NY, and his master's work in business at PSU in Portland. Through a fellowship from The Hastings Center, he studied medical ethics at the Texas Medical Center in Houston. Mike has been a leader in several non-profit educational and patient advocacy organizations including organ donation, mental health, AIDS education, children with special needs, and suicide prevention.
Rene Moreno
Trained as a respiratory care practitioner, Rene started his career in critical care and emergency settings where he practiced for over 10 years providing adult and pediatric care. Rene then worked with a team that pioneered a multi-disciplinary program aimed at bringing ventilator-dependent children home. The program grew to over 200+ patients who could be cared for in the home setting versus hospitals or step down units dramatically improving the quality of lives of patients and their families while lowering the healthcare cost.
After overseeing the clinical management of the homecare respiratory team for 10 years, he took on the additional responsibilities of managing the other clinical departments of nursing, pharmacy, and patient services. He later took on the roles of general manager, area operations manager and eventually area manager which oversaw all previous departments and added sales and marketing responsibilities for most of southern California. He is now retired and happily living in the Los Angeles area.
Debbie Kelly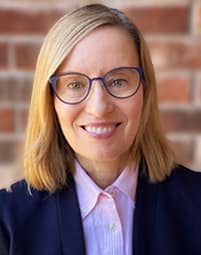 Debbie has over 35 years of experience as an accounting professional and business leader. Her work experience beyond accounting responsibilities has involved employee development, systems implementation work, and litigation support. After retiring from a Fortune 500 company, she now works part-time as a consultant and volunteer. Debbie holds a bachelor's of business administration degree in accounting from Texas A&M University and is a Certified Public Accountant. She currently resides in the Oklahoma City area.
Tanya Hanner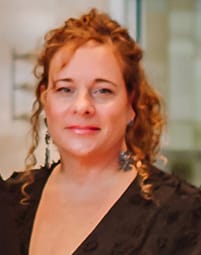 Tanya is a licensed psychotherapist, who has placed her out-patient, private practice work on hold while managing and adapting to the diagnosis of Primary Aldosteronism. She has been working in the mental health and social service domains since 1991, in a variety of roles: counselor, supervisor, teacher, and administrator. Currently, she is a faculty instructor for an on-line university, as well as an approved clinical supervisor for counselors seeking licensure in her home state. She holds degrees in psychology, agency counseling, and counselor education and supervision. She is a strong advocate for those who work in the mental health arena, including her students and supervisees. To highlight awareness to the dangers of high blood pressure, she advises her mentees to pay close attention to physiological cues, with specific importance to their personal self-care routines, burn-out, and compassion fatigue, particularly when working in settings where the needs of those they care for are vast and workloads are often intense. Tanya lives in rural Tennessee with her husband of 10 years, their 3 dogs and 2 cats.