Association between plasma aldosterone level and disease severity was first reported by French researchers in July 2020. Importantly, the differences observed between the most and less severe forms of the disease were independent of renin levels, and thus evoked a renin-independent form of hyperaldosteronism.
In an article published in August 2020, Italian researchers reported the case of a 47-year-old female with primary aldosteronism who developed a severe form of COVID-19 requiring ICU hospitalization.
The authors hypothesize that, because of its effect on Interleukin-6 (a pro-inflammatory cytokine involved in the storm caused by SARS-CoV2), elevated aldosterone is likely associated with severe infection of the lungs and endothelial cells. The authors also posit a bidirectional impact with SARS-CoV2 increasing aldosterone via its detrimental effect on the same cells.
Since patients with cardiovascular diseases have the highest rate of ICU hospitalization, the researchers indicate that secondary aldosteronism is also likely associated with the most severe forms of the disease. They recommend serum aldosterone assessment in all patients with Covid-19, and the use of Tocilizumab to inhibit the effects of increased Interleukin-6.
In February 2021, the Journal of Clinical Endocrinology and Metabolism reported a cohort study conducted at the University College London Medical School. Compared with normal sodium, hyponatremia was associated with a twofold increase in the likelihood of respiratory failure, and hypernatremia was associated with a threefold increase in likelihood of death.
These findings support earlier reports showing that a significant number of patients hospitalized with severe forms of COVID-19 develop hypokalemia, and that disease severity correlates with the severity of hypokalemia.
Since primary aldosteronism likely puts patients at high risk of developing severe complications from COVID-19, it is crucial for those affected by hyperaldosteronism to

take all precautionary measures to avoid contracting the disease

.
Everyday Precautions
Wash your hands often with soap and water for at least 20 seconds, especially after blowing your nose, coughing, sneezing or having been in a public place. Use hand sanitizer that contains at least 60% alcohol if soap and water are not available.
Avoid touching your eyes, nose, and face. Avoid touching high-touch surfaces in public places. Use a tissue or your sleeve to cover your hand or fingers if you must touch something.
Regularly clean and disinfect your home.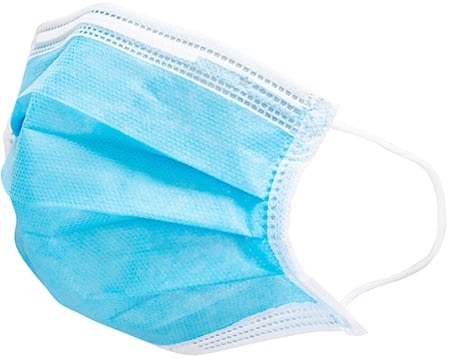 Having Supplies at Hand
Along with prescription and over-the-counter medications, make sure you have enough groceries and other household items to limit trips to the stores, and be prepared to stay at home for a prolonged period of time.
Stay home as much as possible. Consider ways of getting food brought to your house through family, social, or commercial networks.
If you do go out in public, stay at least 6 feet away from others and wear a face covering. Be especially careful to avoid people who are sick.
Avoid crowds. Your risk of exposure increases in crowded, closed-in settings with little air circulation.
Having a Plan
Consult with your health care provider about monitoring your health for symptoms of COVID-19.
Stay in touch with others by phone or email. You may need to ask for help from family, friends, neighbors, community health workers or others.
Identify who can provide you with care if your caregiver gets sick.
Watch for symptoms and emergency warning signs, consult with your health care provider if you require testing, and seek emergency care for any symptom that is severe or concerning.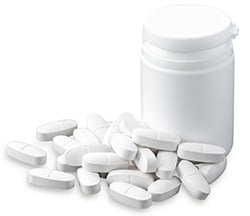 Progression of the Disease
People become infected from the novel coronavirus by inhaling respiratory droplets from another infected person. Some 40% of carriers may be asymptomatic and unaware they are infected. The virus travels down the respiratory tract until it reaches the lungs, where it begins to destroy the cells that line the alveoli, the small sacs where gas exchange occurs. Breathing gets progressively more difficult. Patients develop Severe Acute Respiratory Syndrome (SARS), and are no longer able to absorb oxygen.
Damage is not limited to the lungs. The coronavirus enters cells by attaching to the ACE2 receptor on the surface of the cells. These receptors are plentiful in the endothelium (linings) of the brain, kidneys, colon, bone marrow, liver, testicles, and blood vessels. Destruction of the endothelium leads to a release of clotting factors that may cause blood clots, strokes, and widespread organ failure. Although the process is not fully understood yet, infection can also lead to an overly aggressive response from the immune system — either a cytokine or bradykinin storm — that amplifies the damage by the release of pro-inflammatory molecules which cause destruction of both healthy and infected cells. Many patients with COVID-19develop sepsis, and a significant number of those who survive do not fully recover weeks or even months after symptoms first arose.
ARBs and ACE Inhibitors Do Not Raise Risk
People who have hypertension, diabetes, and coronary artery disease are routinely prescribed angiotensin-converting–enzyme (ACE) inhibitors and ARBs (angiotensin receptor blockers). Studies in animals have shown that these drugs can increase the expression of ACE2 receptors on cells. Since the novel coronavirus enters human cells through the ACE2 receptor, physicians have been concerned that these medications may make patients more susceptible to infection and have worse outcomes if infected. 
A case-control study of 6,272 people who had confirmed cases of COVID-19 in Lombardy, Italy  — once an epicenter of the disease — were compared to a control group of  30,759 people matched for age, sex, and residence. Neither ACE inhibitors nor ARBs were associated with a likelihood of coronavirus infection. Similar studies in China, the US and the UK have come to the same conclusion.
If you are taking one of these medications, you should not discontinue them for fear of contracting the virus or having more severe disease.
Spironolactone May be Protective
Because the drug counteracts some of the factors enabling the pathogen to cause infection (i.e. abnormal ACE2 expression, angiotensin II and 1-7 imbalance, and androgen activity), Spironolactone has been considered for prophylactic and early treatment of COVID-19.
Cortisol activation of the mineralocorticoid receptor in infected cells is now also believed to cause the most severe forms of the disease. While it must still be confirmed by trial, the combination of Dexamethasone to Spironolactone may provide a more effective MR blockade.
Gender and Racial Factors
During the initial phase of the pandemic in Italy, more than 70% of deaths were men. There are a number of factors that may make men more susceptible, including biochemical, genetic, psychosocial, and behavioral factors.
African-Americans, Hispanics, Native Americans, and other ethnic minority groups are also at higher risk in the US for getting infected and dying from COVID-19. Several factors contribute to this risk. These groups are disproportionately represented among essential workers who, by definition, are unable to work from home and consequently have more exposure risk due to their working conditions. Minority populations are also more likely to be uninsured and have less access to healthcare in their communities. Due to both social and economic reasons, individuals in these groups are more likely to have pre-existing conditions that predispose them to serious illness from COVID-19.
Villard, O.; Morquin, D.; Molinari, N.; Raingeard, I.; Nagot, N.; Cristol, J.-P.; Jung, B.; Roubille, C.; Foulongne, V.; Fesler, P.; Lamure, S.; Taourel, P.; Konate, A.; Maria, A.T.J.; Makinson, A.; Bertchansky, I.; Larcher, R.; Klouche, K.; Le Moing, V.; Renard, E.; Guilpain, P. The Plasmatic Aldosterone and C-Reactive Protein Levels, and the Severity of Covid-19: The Dyhor-19 Study. J. Clin. Med. 2020, 9, 2315., DOI: 10.3390/jcm9072315
Cadegiani FA, Goren A, Wambier CG. Spironolactone may provide protection from SARS-CoV-2: Targeting androgens, angiotensin converting enzyme 2 (ACE2), and renin-angiotensin-aldosterone system (RAAS). Med Hypotheses. 2020;143:110112. DOI: 10.1016/j.mehy.2020.110112
Christopher Edwards, New Horizons: Does Mineralocorticoid Receptor Activation by Cortisol Cause ATP Release and COVID-19 Complications?, The Journal of Clinical Endocrinology & Metabolism,  DOI: 10.1210/clinem/dgaa874
Campana, P., Flocco, V., Aruta, F., Cacciatore, F. and Abete, P. (2020), Can aldosterone increase interleukin‐6 levels in Covid‐19 pneumonia?. J Med Virol. DOI: 10.1002/jmv.26382
Chen D, Li X, Song Q, et al. Assessment of Hypokalemia and Clinical Characteristics in Patients With Coronavirus Disease 2019 in Wenzhou, China. JAMA Netw Open. 2020;3(6):e2011122. DOI: 10.1001/jamanetworkopen.2020.11122.
Prescott HC, Girard TD. Recovery From Severe COVID-19

: 

Leveraging the Lessons of Survival From Sepsis. JAMA. Published online August 05, 2020. DOI: 10.1001/jama.2020.14103.

Kendrick M

. Perhap s 4X more likely to die of COVID-19 if take ACE inhibitors (reduce blood pressure). VitaminDWiki. March 22, 

2020.

Mancia G

, 

Rea F

, 

Ludergnani M

, 

Apolone G

, 

Corrao G

. Renin–angiotensin–aldosterone system blockers and the risk of Covid-19. N Engl J Med 

2020

;382:

2431

–

2440, DOI: 10.1056/NEJMoa2006923

.

Reynolds HR

, 

Adhikari S

, 

Pulgarin C

, et al. Renin–angiotensin–aldosterone system inhibitors and risk of Covid-19. N Engl J Med 

2020

;382:

2441

–

2448, DOI: 10.1056/NEJMoa2008975

.
Liaudet, L., Szabo, C. Blocking mineralocorticoid receptor with spironolactone may have a wide range of therapeutic actions in severe COVID-19 disease. Crit Care 24, 318 (2020). DOI: 10.1186/s13054-020-03055-6. 
Griffith DM, Sharma G, Holliday CS, Enyia OK, Valliere M, Semlow AR, et al. Men and COVID-19: A Biopsychosocial Approach to Understanding Sex Differences in Mortality and Recommendations for Practice and Policy Interventions. Prev Chronic Dis 2020;17:200247. DOI: 10.5888/pcd17.200247.
Monopoli, M, Sumente, S, Vettor, R, Ragazzi, E, Prayer Gabetti, T, Almonti, A, Androgen-deprivation therapies for prostate cancer and risk of infection by SARS-CoV-2: a population-based study (N = 4532), Annals of Oncology, May 9, 20202, DOI: 10.1016/j.annonc.2020.04.479.
US Centers for Disease Control and Prevention, COVID-19 Guidelines for People with Certain Medical Conditions, available from https://www.cdc.gov/coronavirus/2019-ncov/need-extra-precautions/people-with-medical-conditions.html
US Centers for Disease Control and Prevention, Health Equity Considerations and Racial and Ethnic Minority Groups, July 2020, available from https://www.cdc.gov/coronavirus/2019-ncov/community/health-equity/race-ethnicity.html.