The Primary Aldosteronism Foundation is committed to advancing standards of care for affected patients through proper diagnosis and treatment, actionable research and inclusive collaboration.
To achieve its mission, the Foundation focuses on areas at the intersection of research, diagnosis, treatment and patient-oriented solutions.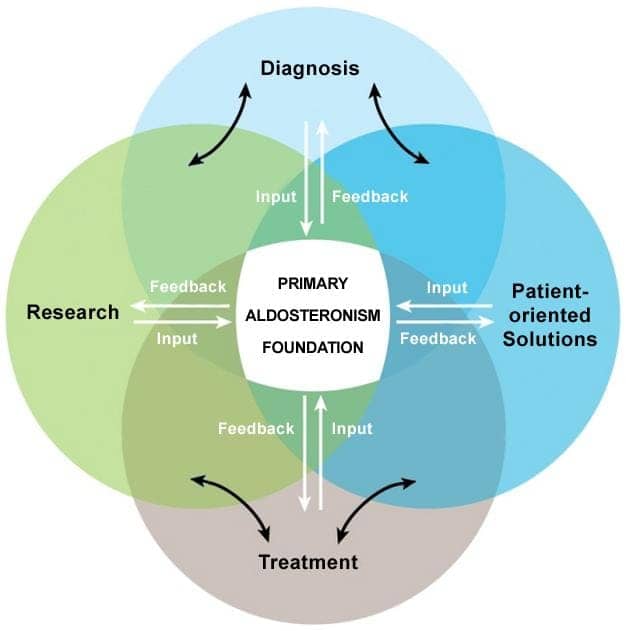 In its advocacy role, the Foundation acts as the voice of patients to:
Raise primary aldosteronism to the top of the public health agenda,
Help identify patients with unmet medical needs, and
Foster the inclusion of patients' lived experience in research and policies.
In its catalyst role, the Foundation aims at promoting accelerated research through funding proportional to the number of affected patients to fill the knowledge gap with regard to aldosterone and the pathogenesis of primary aldosteronism, and to find effective ways of diagnosing and treating the disease at-scale.
In its knowledge translation role, the Foundation's objectives include:
Promoting the diffusion of successful models of care;
Improving quality of care by promoting the update and dissemination of guidelines; and
Being a central source of information for patients and healthcare professionals.