Successfully addressing issues with the magnitude of primary aldosteronism requires coordinated efforts across the entire healthcare system. Improving standards of care of a highly prevalent disease that disproportionately affects segments of a population requires public health interventions.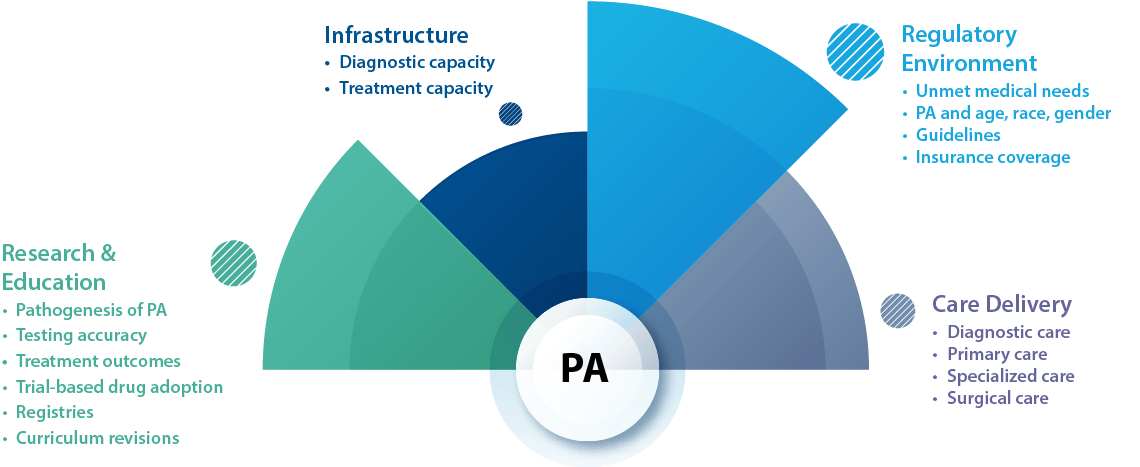 If 95% of those affected are neither diagnosed nor treated, interventions are also needed to ensure the provision and insurance coverage of health services:
Payment structures must allow for all diagnostic and treatment procedures for all patients,
Barriers to diagnosis and treatment must be identified, and inclusive solutions implemented at the primary and specialized care levels,
Accurate screening must be undertaken on a large scale, and
Capacity must be increased at all medical centers to address unmet medical needs.
To design and implement the needed interventions, the Foundation leverages scientific power and collaborative work of a multi-stakeholders' alliance.